Welcome to Alex Yadgarov & Associates - Your Trusted Car Accident Attorneys in New York City
After experiencing an accident in the bustling New York City streets, it is understandable for you to feel uncertain about what comes next as this event is highly taxing both mentally and physically. Nonetheless, we fully understand your situation and provide assistance so that one does not have to face such unfortunate circumstances alone. Accompanied by experienced New York car accident lawyers, our team at Alex Yadgarov & Associates works tirelessly to guide clients through legal procedures involved in car accidents while fighting for deserved compensation utilizing their extensive expertise. Additionally, our highly skilled group of New York car accident lawyers tackle each case with utmost precision as we strive to ensure the complete protection of our client's rights.
Call Alex Yadgarov & Associates for a free consultation at 866-995-9035. Se habla español.
Do I Need a Car Accident Attorney After a Crash?
Following any type of vehicle-related accident, it is common for many to consider if obtaining the services of an auto accident lawyer would be advantageous. In this instance, we strongly advise you to do so - even with small accidents that seemingly only cause little damage, there are potentially long-lasting ramifications. This makes hiring a skilled legal representative invaluable and could significantly impact the outcome of your case. 
The intricacies of car accident law in New York demand specialization and expertise for effective representation. At Alex Yadgarov & Associates, we have a good understanding of these laws. Our expert attorneys will inspect every detail of your situation before providing unparalleled guidance. With our help, expect nothing less than fervent advocacy for your rights as we commit ourselves to winning your case.
Common Causes of Car Accidents in New York City
New York City's chaotic roads can be harrowing for anyone behind the wheel of a motor vehicle: be it from constant foot traffic or pieces of poorly-maintained streets posing threats at every turn, consequently causing several road incidences over time. Grasping what triggers these crashes can have significant implications in forming a solid legal case for yourself on behalf of your loved ones. Therefore, identifying tell-tale signs related to potholes, broken infrastructure, and construction zones while navigating city routes should be considered. Tire blowouts and failed brakes are other contributors that have devastating consequences. Often, however, the primary culprit remains reckless or careless driving on our major highways. 
Drivers engaging in risky behavior such as speeding, improper lane changing, or failing to increase their chances of causing an accident exponentially; likewise, impaired driving under drug or alcohol influence is dangerous to everyone on the road. Furthermore, drowsy drivers pose an equal threat: it affects their thinking power resulting in slower reactions than usual. 
At Alex Yadgarov & Associates car accident law firm, experts diligently investigate every crash's details, gathering evidence from numerous sources like witnesses' interviews and gathering information meticulously for each client's case - all aimed at constructing compelling arguments that establish liability accurately supporting you to claim the compensation deserved.
What is the statute of limitations for car accidents in New York?
There are different periods assigned for car accident lawsuit statutes of limitations which depend on various factors particular to each individual case. When filing against a private party or individual, typically, there is up until three years following the actual accident date, within which you can initiate legal proceedings. However, situations where government organizations come into play, tend to have shorter windows given for submitting Notices of Claims. It is highly recommended that timely action be taken to obtain knowledgeable guidance from experienced attorneys so as to make sure to complete all critical deadlines.
How does car insurance work in New York?
To those driving through New York state: it is crucial to understand their specific car insurance system: no-fault. Any accidents do occur while driving on their roads and highways - your insurance provider must cover any open-ended expenses resulting from medical treatment or damages caused by the said accident. For those who may need more compensation than what is designated by these parameters (anything related to emotional distress like pain), it's required that demonstrable evidence shows injuries deemed "serious." To guarantee full understanding and the highest pay out possible when dealing with such proceedings - seeking guidance from a qualified car accident attorney is strongly recommended.
How long will my car accident case take? 
Numerous aspects can determine how long it takes to resolve a car accident case, including the level of complexity involved, extent and seriousness of injuries suffered by all parties affected by the event as well as their willingness to cooperate during negotiations with all parties involved in order achieve mutual agreement upon settlement terms. Some cases could be resolved within one year, but others could take longer before arriving at a fair decision or before attending court proceedings. 
However, complex your matter might be, rest assured knowing that Alex Yadgarov & Associates are deeply committed to effectively representing your needs by outlining suitable strategies to resolve such issues with maximum efficiency.
Will my car accident case go to trial? 
Our accomplished legal professionals specializing exclusively in this field boast impeccable negotiation skills honed from years of experience dealing with compensation pay outs from large insurance corporations and from individual defendants' own resources. They will work tirelessly alongside you, with the ultimate goal always being attaining comprehensive coverage relevantly commensurate with all enduring injuries and expenses from the incident.
In rare circumstances where negotiations fall short of satisfyingly attaining a just settlement, we stand ready to provide legal representation through court advocacy procedures ensuring rightful resolution for our clients.
At Alex Yadgarov & Associates, we understand that the financial burden of a car accident can be overwhelming. That is why we work on a contingency fee basis, meaning you don't pay any upfront fees or out-of-pocket expenses. Our fees are contingent upon the successful outcome of your case. Once we secure a settlement or win a verdict on your behalf, our fees, along with the costs associated with pursuing your claim, are deducted from the recovered amount.
Trust Alex Yadgarov & Associates with Your Car Accident Claim
When it comes to navigating the complex legal landscape surrounding car accidents in New York City, it is crucial to have a team of dedicated professionals by your side. At Alex Yadgarov & Associates, we are passionate about helping accident victims like you seek justice and obtain the compensation they deserve. With our extensive knowledge, personalized approach, and unwavering commitment to your case, we will fight tirelessly on your behalf.
Contact us today to schedule a free consultation. Let us handle the legal complexities while you focus on your recovery. Remember, time is of the essence, so do not delay seeking the representation you need.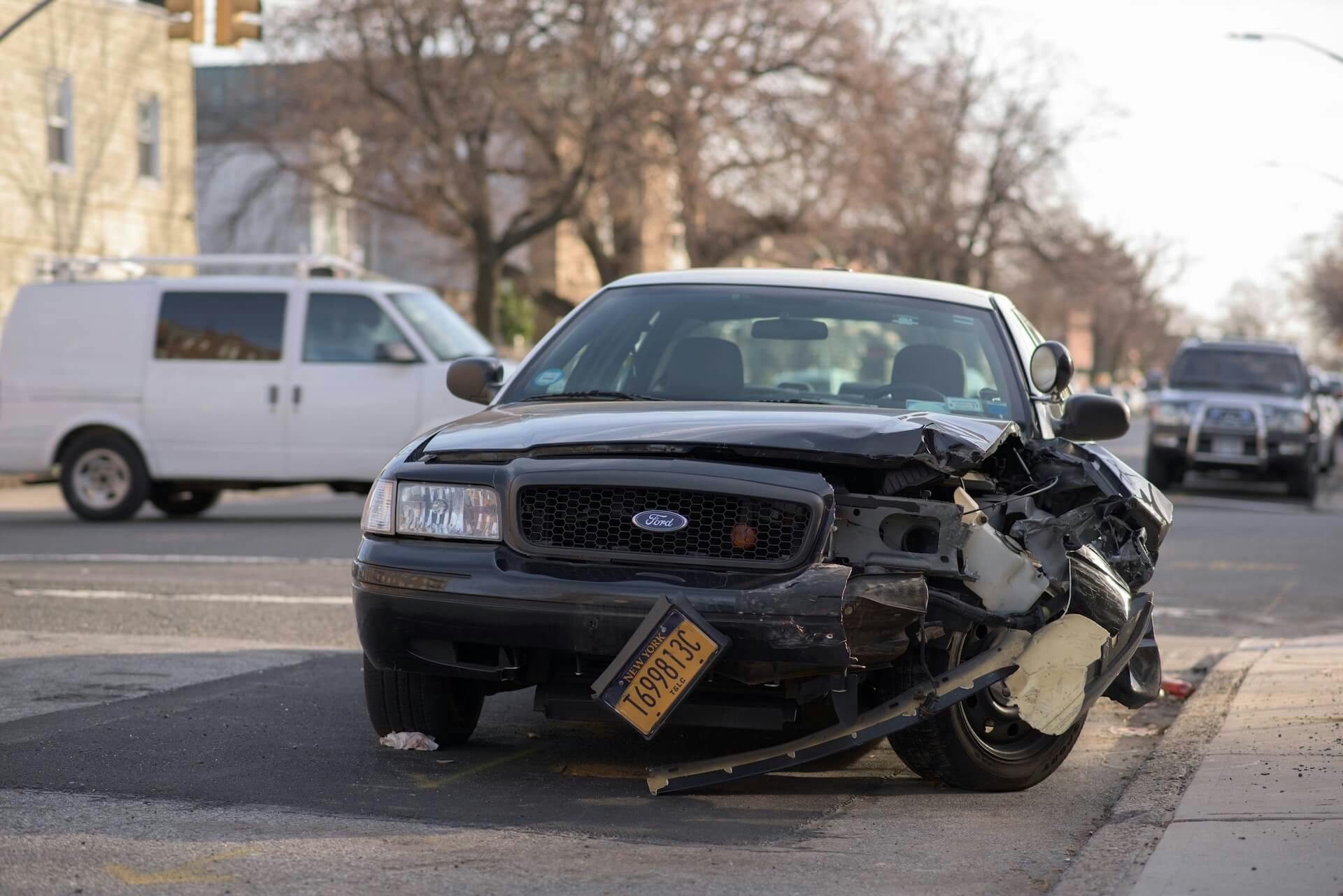 At Alex Yadgarov & Associates, nothing matters more to us than the satisfaction of our clients. With our extensive experience and a profound understanding of the challenges and uncertainties commonly associated with accidents, we are here to provide you with expert guidance and unwavering support. Our team pays meticulous attention to every detail of your case, ensuring that we leave no stone unturned. Take the first step towards justice and contact us now at 866-995-9035 for a complimentary consultation.
Words From Our Clients
Testimonials
The best law firm ever!!!!!

"I would like to thank Alex Yadgarov lawyers for doing a great job with my case. Alex and his team took very good care of me, They made all easier throughout my case and they were always their for me. ..."

Bolanle J

1/5