Alex Yadgarov & Associates: Experienced Car Accident Attorneys in New York City
At Alex Yadgarov & Associates, we understand the difficulties caused by car accidents and strive to provide dedicated legal support to victims and their families. Our team comprises experienced attorneys who have helped numerous clients receive just compensation for both injuries and financial losses. We are proud of our proven track record of securing some of the highest verdicts and settlements across New York State and the City.
Call Alex Yadgarov & Associates for a free consultation at 718-276-2800. Se habla español.
How Much Does a Car Accident Lawyer Cost in New York?
Regarding a car accident case, a consultation with one of our top car accident lawyers in NYC is usually free. We handle auto accident cases on a contingent fee, meaning our attorneys don't charge for consultations. Instead, they take a percentage of the amount recovered. The exact cost of a car accident lawyer varies based on the final amount recovered.
How to Choose the NYC Car Accident Lawyer?
Crucial decisions such as selecting the right legal representative can make or break your chances at success when pursuing a car accident lawsuit claim. That is why you must partner with an attorney with ample experience preparing and prosecuting claims linked with automobile crashes. Be wary since many legal practitioners tend to describe themselves as "trial lawyers" without any tangible evidence of actual courtroom experiences gained over time--unlike our qualified team members who consistently win large pay-outs through hard-fought trials. Choosing such a lawyer sends a clear message to the insurance provider that you are not backing down and are ready to fight vigorously for what you demand.
When Do I Need a Lawyer for a Car Accident? 
In case of a car accident-related injury, we strongly suggest consulting with an attorney as soon as possible for optimal guidance. Remember that it is important to restrain from providing any oral or written statements regarding said event without sufficient legal guidance, as these could easily be utilized against you. The first thing to do following such collisions must always be to involve experienced car-accident specialists; seeking their assistance will undoubtedly facilitate a satisfactory outcome.  
How Will I Be Compensated in a Car Accident Case? 
Following an auto accident that results in serious injury, seeking legal assistance can be beneficial.
Over time our firm has helped many families understand the complexities of this process while ensuring fair legal representation for those who suffered. Our professional team of licensed attorneys evaluate important factors within your case, including pain and suffering, and avail specialist advice on financial losses. By utilizing the expertise of financial professionals, we ensure that injury victims receive fair verdicts that fully compensate them for their damages.
Do Car Accidents Always Result in Litigation in New York?
Automobile accidents are among the most common causes of serious injuries and fatalities in the United States. Car accidents remain a prevalent issue despite technological advancements and safety improvements in vehicles and road designs. It is important to note that the No-Fault laws of New York govern bodily injury claims in cases where no injuries or minor injuries are involved, limiting the recovery options. The severity of the injury is a significant factor in determining the likelihood of a successful recovery.
COMMON CAUSES OF ACCIDENTS
Distractions to Vehicle Driver
In our modern world, distractions have become a significant cause of accidents. Distractions can range from using a cell phone, reading, applying makeup, changing the radio station, and various other activities both inside and outside the vehicle.
Failure to Properly Service and Maintain a Vehicle
Negligence can also arise from failing to adequately service and maintain a car, truck, or bus. This is particularly prevalent in commercial vehicles. Failure to properly maintain a vehicle can lead to catastrophic accidents, such as wheel assembly disengagement due to improper lubrication.
Road Defect or Negligent Design of the Roadway
Roadway defect cases involve external factors that contribute to accidents. Poorly designed roadways, inadequate traffic control measures, construction or debris on the road, and negligent design and maintenance of the street can all cause or contribute to accidents.
Product Liability or Auto Manufacturing Defect 
Product liability claims in automobile accidents focus on defects in motor vehicles that caused the accident and resulting injuries. Examples include tire blowouts, brake failures, and mechanical defects. Such defects may not directly cause the accident but can significantly worsen the injuries sustained.
COMPARATIVE NEGLIGENCE AND INSURANCE COVERAGE
Multiple factors often contribute to a car accident, making it crucial to consider various parties' responsibilities. Comparative negligence allows the jury to compare and apportion the negligence between the plaintiff and the defendant. The jury's damage award is adjusted according to the degree of comparative negligence. For instance, if a jury finds the plaintiff 25% responsible for the accident, the plaintiff's recovery may be reduced by 25%.
INSUFFICIENT INSURANCE COVERAGE
Unfortunately, negligent drivers may not carry sufficient insurance coverage to compensate accident victims adequately. In such cases, the victim may be entitled to make a claim under their own automobile insurance policy through uninsured/underinsured motorist coverage (UM/SUM). UM/SUM coverage comes into play when the at-fault driver is uninsured or carries minimal insurance coverage. Specific laws govern the ability of an injured person to recover under these circumstances, offering an additional source of compensation.
At Alex Yadgarov & Associates, we understand the intricacies of car accident cases and the importance of skilled legal representation. Contact our experienced team today for a free consultation, and let us fight for the compensation you deserve. Our goal is to provide you with expert guidance and advocacy every step of the way.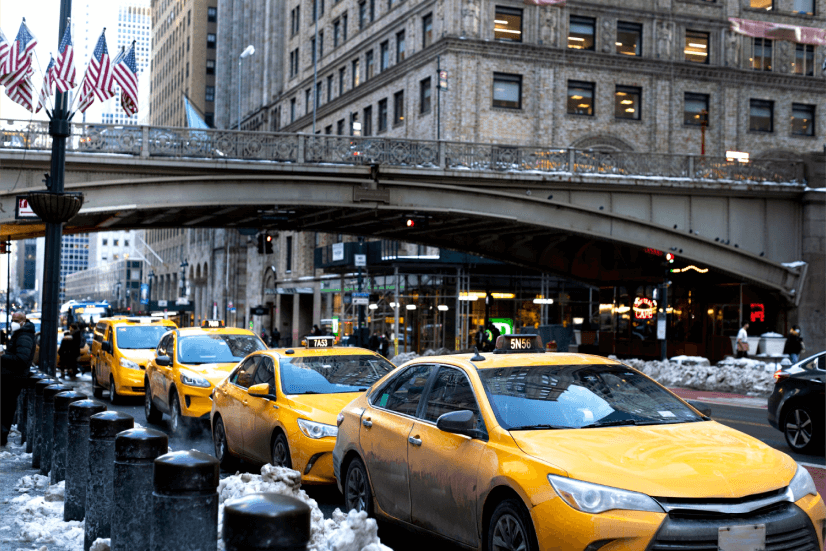 Call Alex Yadgarov & Associates for a free consultation at 718-276-2800. Se habla español.
Alex Yadgarov & Associates holds the satisfaction of our clients as our foremost objective. With years of experience and a clear understanding of the difficulties and uncertainties commonly associated with accidents, we provide expert guidance and unwavering support. Our team diligently listens to all details concerning your case. Contact us at 718-276-2800 for a free consultation.
Words From Our Clients
Testimonials
The best law firm ever!!!!!

"I would like to thank Alex Yadgarov lawyers for doing a great job with my case. Alex and his team took very good care of me, They made all easier throughout my case and they were always their for me. ..."

Bolanle J

1/5