Accident Lawyer Rosedale: Your Trusted Legal Advocate in Times of Need
In the event of an accident, it is understandable that the aftermath could be pretty daunting. Both in terms of your physical and emotional well-being. During these trying times, an empathetic and skilled accident lawyer in Rosedale on your team can be crucial. At Alex Yadgarov & Associates, we are proud to be your trusted legal advocate in Rosedale and the surrounding areas. With our dedicated team of accident lawyers, we are committed to providing you with the highest quality legal representation and support.
Why Choose Alex Yadgarov & Associates?
When choosing an accident lawyer in Rosedale, you deserve nothing but the best. Here is why Alex Yadgarov & Associates stands out among the rest:
Experience and Expertise: With years of experience handling accident cases, our team of lawyers has extensive knowledge and expertise in the field. We have successfully represented numerous clients in Rosedale and have a track record of securing favorable outcomes.
Personalized Attention: At the heart of our practice lies an unwavering recognition that each accident case has unique circumstances. We approach our work with this in mind and prioritize giving you our undivided attention and crafting our legal strategy to suit your specific necessities. 
Compassion and Support: The concern for your wellness is at the heart of our practice. Our team works tirelessly to extend sincere assistance through the legal procedures, ensuring you receive an attentive ear, acknowledgment, and encouragement amidst this challenging period.
Aggressive Representation: As your dedicated accident lawyers, we are committed to fiercely advocating for your rights and fighting for the compensation you deserve. Our team is committed to carrying out a thorough investigation into the accident. 
Transparent Communication: Clients come first at our firm, which means upholding a clear and honest communication policy at all times. Expect us to keep you fully apprised at every stage of your case development with prompt response time to any questions or queries and provide honest explanations regarding potential outcomes.
Our Comprehensive Range of Legal Services
At Alex Yadgarov & Associates, we offer a wide range of legal services to assist you in various types of accident cases in Rosedale, including but not limited to:
Car Accidents: If you have suffered a car accident resulting from another driver's failure to exercise caution, rest assured knowing that our experienced attorneys specializing in this area will go above and beyond working hard towards shielding your legal entitlements while striving for maximum possible indemnification covering numerous elements like injuries sustained, medicinal bills incurred, damage sustained to personal assets and more.
Motorcycle Accidents: The physical toll of motorcycle accidents can often be devastating due to the lack of protection a bike offers. It's crucial to have attorneys who understand this and are committed to advocating for you when it matters most. With decades of combined experience, our team has successfully handled various motorcycle accident cases with expertise and empathy. 
Truck Accidents: Large commercial truck collisions can have catastrophic consequences. Our proficient group of legal experts specializing in truck accidents will extensively probe into the circumstances of your accident, assess accountability, and strive for equitable remuneration on your behalf.
Pedestrian Accidents: Every day on city streets across America, pedestrians risk injury even while following safety protocols diligently. Unfortunately, despite their best efforts, some suffer traumatic accidents with life-altering impacts during their commute or other outings around town. As trusted advocates for those affected by such events, our legal team consistently works hard on behalf of injured individuals— investigating each matter thoroughly while ensuring we are giving a voice back to those who cannot speak up for themselves amidst complex legal systems.
Bicycle Accidents: Regarding bicycle accidents, the aftermath may entail severe injuries and extensive financial harm. If you're facing such a situation now, know that there is someone who can help. Our lawyers are committed to empathizing with your plight while working vigorously to preserve your legal rights and secure reasonable compensation.
Slip and Fall Accidents: Our premises liability lawyers will hold the responsible parties accountable if you have suffered injuries due to a slip and fall accident caused by negligent maintenance or hazardous conditions.
Wrongful Death: Enduring the loss of someone close due to a sudden accident can inflict immense emotional pain. Our team of wrongful death lawyers approaches such fateful litigations with feelings of empathy, making it our priority to seek justice and equitable compensation for your loss.
We Stand by Your Side Throughout the Legal Process
Legal proceedings might appear intimidating when dealing with physical injuries, emotional distress, and financial burdens. At Alex Yadgarov & Associates, our commitment is to shoulder this burden on your behalf. We aspire to alleviate your stress by allowing you to focus on healing and recovering. Our dedicated team will:
Conduct a Thorough Investigation: We will meticulously investigate your accident's circumstances, gathering evidence and interviewing witnesses to build a strong case.
Determine Liability: Identifying the responsible party is crucial in pursuing fair compensation. As legal representatives, our foremost responsibility is to ensure wrongdoers are held accountable for their misconduct or negligent behavior. By carefully examining all available evidence and conducting extensive research on relevant laws and regulations governing each individual's case – our legal professionals leave no stone unturned in crafting a robust strategy to establish liability where warranted while protecting your rights as a victim.
Calculate Damages: As our client. We want to provide a thorough review of all losses incurred due to the case at hand. We will consider various factors, such as medical expenses associated with injuries sustained along with overall damage done to both personal belongings and loss suffered without being able to work. By evaluating all such aspects diligently, we aim to ensure a fair compensation package that accurately considers damages. 
Negotiate with Insurance Companies: Interacting with insurance providers involves complexities as they tend to minimize liability in contentious circumstances. However, our excellent negotiators have the expertise to handle these scenarios smoothly. Entrusting us with the task of managing communications with insurers ensures that we can effectively shield your rights while securing maximum compensation. 
Litigation if Necessary: Our priority is to seek a fair outcome through negotiations; however, we want you to know that we are fully prepared to escalate proceedings if necessary. Our adept trial attorneys will fight relentlessly on your behalf in court. Never wavering from their dedication towards securing your rights.
Do not Delay: Seek Legal Representation Today!
Time is of the essence in accident cases. Smartly navigating the complex laws in Rosedale, New York, requires knowledge of various dynamics like statutes of limitations determining when one must file a lawsuit. Failure to comply with them within specified periods could impede your ability to earn compensation due. It is vital, then, that people invest their time and energy into getting legal representation at their earliest.
Schedule a Free Consultation with Our Rosedale Accident Lawyers
If you or a loved one has been involved in an accident in Rosedale, don't face the legal battle alone. Let the experienced accident lawyers at Alex Yadgarov & Associates fight for your rights and pursue the fair compensation you deserve. Contact us to schedule a free consultation. Our dedicated team is ready to provide you with the support and legal guidance you need during this challenging time. Remember, we are here for you every step of the way, committed to achieving the best possible outcome for your case.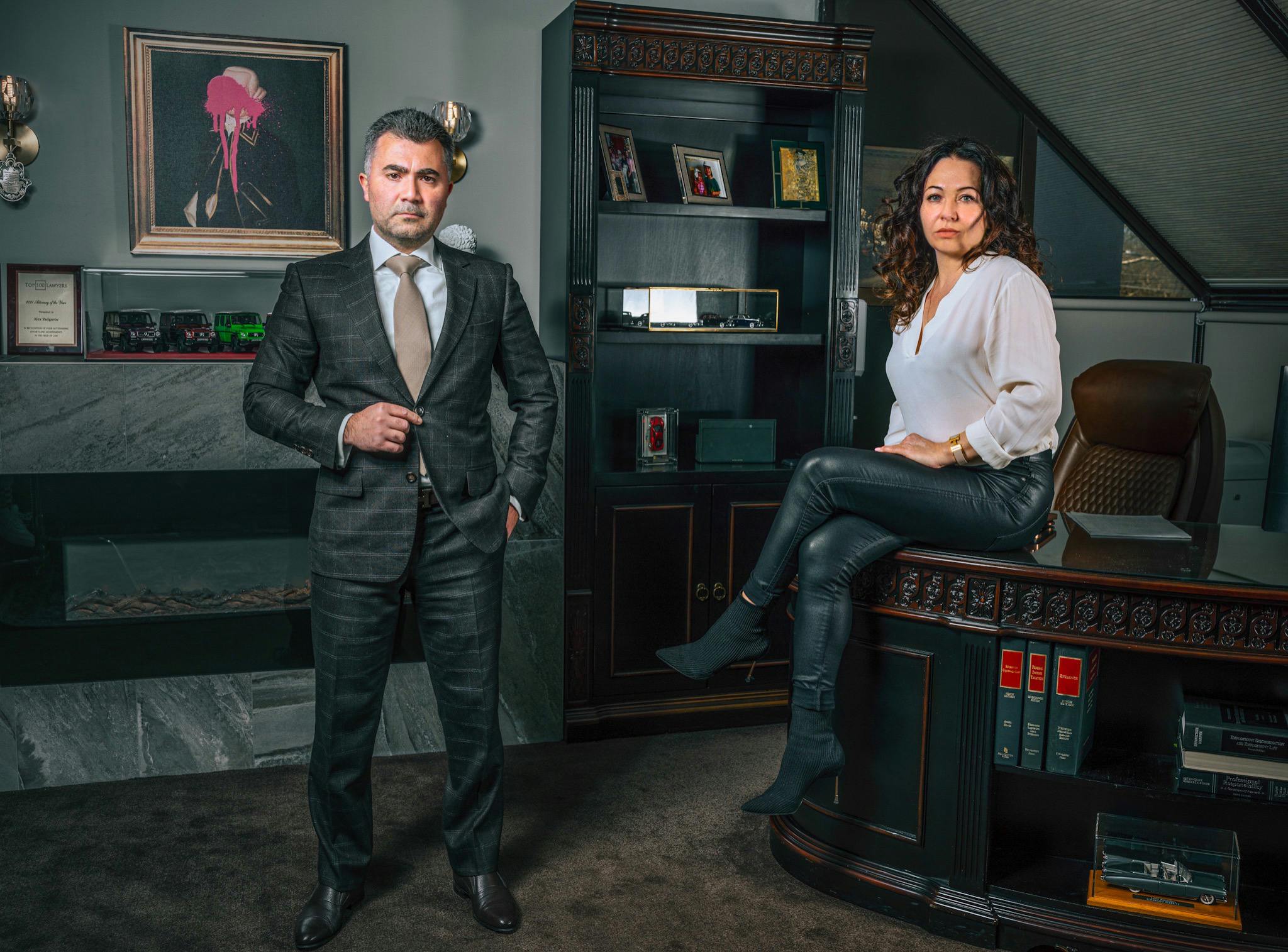 At Alex Yadgarov & Associates, our utmost priority is the satisfaction of our esteemed clients. Drawing on years of experience and a comprehensive grasp of the difficulties and uncertainties often accompanying accidents, we are committed to offering you expert guidance and unwavering support. Our dedicated team takes the time to carefully listen to every aspect of your case, ensuring that we provide you with the best possible assistance. Call us today at 866-995-9035 to avail yourself of a free consultation and discover how we can help you.
Words From Our Clients
Testimonials
The best law firm ever!!!!!

"I would like to thank Alex Yadgarov lawyers for doing a great job with my case. Alex and his team took very good care of me, They made all easier throughout my case and they were always their for me. ..."

Bolanle J

1/5