Auto Accident Lawyer in NYC
When involved in a car accident within New York City limits, navigating through its aftermath can feel overwhelming and confusing for anyone. With severe injury or damages caused by someone else's mistakes comes uncertainty about how to proceed correctly during this tough time. Attempting to navigate through the city's intricate insurance policies or legal processes alone makes matters worse for those affected by crashes; this is where an experienced auto accident lawyer in NYC can help.
Why You Need Auto Accident Attorneys in New York City
To file for financial compensation following injury resulting from someone else's negligence requires providing undeniable evidence confirming their severity threshold established under local regulations, which includes coverage for medical bills owed, and restoration of damaged assets together with provisions acknowledging individuals' physical pain following their accident.
After being involved in a car accident in NYC, determining compensation is not as simple as having a fixed dollar amount assigned per case – it is more complicated. Numerous factors go into verdicts, such as the severity and extent of injuries suffered by victims during these accidents. The court continually examines several aspects before awarding any compensation; thus, it considers critical elements like medical expenses incurred while seeking different treatments/therapies required for all injuries/ailments sustained and how any physical or mental discomfort affects your daily life. Another essential factor considered comes from what led to accidents sometimes - if they were grossly negligent or reckless conduct - victims could seek additional financial compensation, known as punitive damages.
Finally, NYC's unique insurance laws could easily alter how much each victim receives post-accident – hence why those involved in crashes always require experienced lawyers' input to ensure things do not spiral out of control.
New York employs a unique "no-fault" insurance regulation in which it is necessary that one retrieves compensation solely from their own car insurer despite culpability regarding accidents occurring on its roads through another party's actions. Such provisions can be problematic since most policies come with valuable limitations concerning reimbursement specifics, such as limited coverage for medical costs and lost wages but exclude aspects like the pain level caused by trauma experienced during the accident.
However, if the injury suffered lasts over 90 days resulting in significant disfigurement, disability or permanent disability, you have the option to pursue a personal injury lawsuit against the responsible parties. It is beneficial to consult an experienced car accident attorney who can help with evaluating your case and determining what your compensation package should be.
How We Can Help You
You may be wondering: "How long will it take to get compensated after my car accident?" It is a question with an elusive answer, given the various factors influencing your case - including whether you are taking the insurance or legal route, how many cars were involved and how serious the injuries sustained are, and whether your demands align with insurer policies.  
In general, however, one critical step you can take towards resolving this efficiently while protecting your rights is hiring legal representation like our New York City car accident lawyers. This decision increases the chance of securing just compensation while avoiding countless delays that are common- all because insurers want you to accept payments significantly lower than what is fair.
Another vital timeline worth noting: NYC's statute of limitations stipulates there is a three-year window from when an accident occurs for victims to file lawsuits correctly. However, time is of the essence in collecting crucial evidence (often at odds with those being investigated by the insurance company), which we enjoy working on to crush insurance companies that have been known to deny people their rightful claims without adequate legal cover.
Rushing pay-out processes without counsel is often counterproductive, so it is always more beneficial to consult experts early to help you file a lawsuit that can permanently push back against insurers' unfavourable terms.
Are you losing sleep over the cost of engaging a car accident lawyer? Worry no more! It is easy now as many car accident injury lawyers in our firm work on a contingency fee basis. Clients need not pay legal fees upfront; instead, attorneys receive a percentage of settlements recovered with no win, no fee policy. At Alex Yadgarov & Associates, we empathize with your financial distress after a car accident. We provide flexible fee structures and affordable legal representation tailored for car accidents. Our responsive New York City car accident lawyers are here to serve you diligently and provide support so that the legal process does not hamper your recovery.
We are also devoted to guiding clients through complex legal proceedings while protecting their rights. You do not have to handle this difficult period alone; lean on our team's expertise for needed insights and support.
Navigating an injury claim is challenging, especially when you're recovering. Hiring an attorney provides the support you need to focus on your well-being while ensuring you receive the compensation you deserve. Contact our experienced New York City car accident attorneys at Alex Yadgarov & Associates for immediate assistance.
Your initial consultation is free. During this call, we'll assess your case, explain your rights, and address any concerns you may have. Time is of the essence, so don't wait—reach out to us today for the help you need.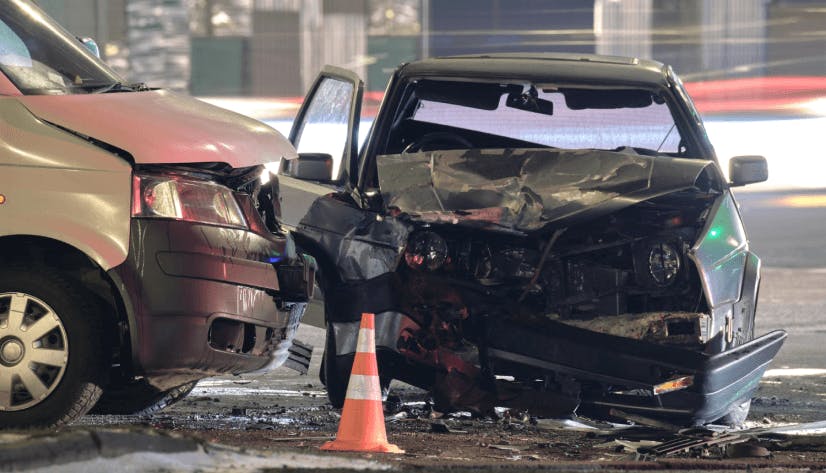 At Alex Yadgarov & Associates, nothing matters more than ensuring the happiness of our valued clients. Years of experience have given us an insightful perspective into typical obstacles and uncertainties involved in accident settlement cases - allowing us to provide thorough guidance tailored towards each individual scenario. You can fully depend on our committed team for unwavering support along every step you take towards resolution. We pay close attention even to the smallest details concerning your case. Call us now for a free consultation - let's get started together! Call 718-276-2800
Words From Our Clients
Testimonials
The best law firm ever!!!!!

"I would like to thank Alex Yadgarov lawyers for doing a great job with my case. Alex and his team took very good care of me, They made all easier throughout my case and they were always their for me. ..."

Bolanle J

1/5